Folding Powersports Trailers
Stand-Up™ Folding Motorcycle Trailers
Kendon invented the original stand-up folding motorcycle trailer in 1991 and we've been the market innovators and leaders ever since. No other powersports trailer offers the same space-saving convenience, exceptional towing performance, and multipurpose versatility in one premium-quality package. No other trailer. None.
Kendon owns the patent on folding trailer designs. Literally. We own it. So don't settle for imitations or poorly made knock-offs. They aren't built like a Kendon, and they don't work like a Kendon.
Go. Ride.
There's a whole big world out there. How much have you seen? We want you to see it all. And we hope you'll see most of it from the seat of a motorcycle, ATV, or powersports toy. There's simply no better way to experience life. We realize that sometimes the destination is more important than the journey. Sometimes it's about what you experience when you get there, not what you see along the way. Those freeway miles add up and we're not as young as we used to be. So take the journey in comfort and enjoy the experience more when you get there. Whether your destination is the Grand Canyon, Sturgis, the windy-twisties, the track, some rolling hills, the wide-open desert, America's beautiful forests, our expansive coastline, or anything in between, one of our Stand-Up™ Motorcycle Trailers will get you there comfortably. And we hope you'll enjoy the ride more when you arrive. Then, when you get home, tired and sore, full of great memories, tuck your trailer and toys away and get ready for your next great adventure. It's just around the corner.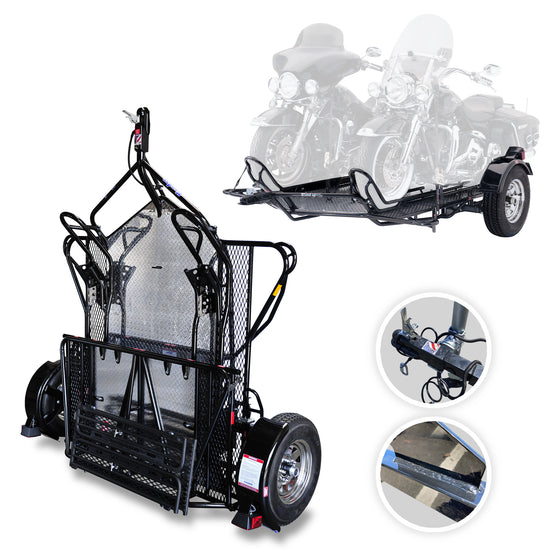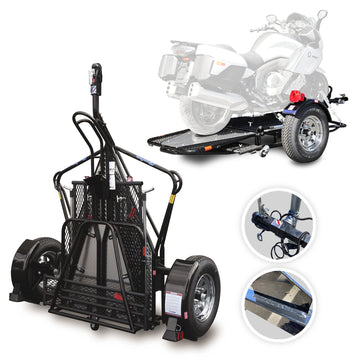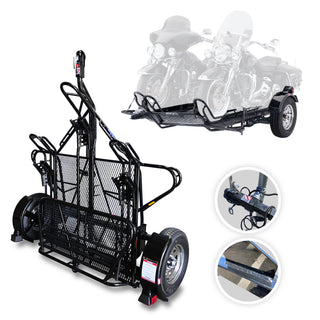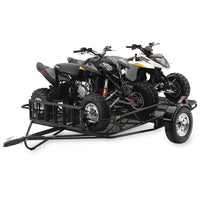 Kendon Made in USA
Explore Our Kendon Folding Trailer Family
Kendon's Premium Stand-Up™ Folding Motorcycle Trailers are specifically designed to fold up and stand up to use minimal storage space in your garage or wherever you store your trailer. No extra parking space or storage unit needed.
Shop Folding Trailers
Shop Folding Lifts
Kendon's Commitment to Quality and Innovation
Kendon is proud to deliver quality products for over 30 years. During that time we have developed revolutionary bike lifts, utility trailers, new motorcycle trailers, and even car trailers. Throughout all of it our commitment to quality has never wavered...
Each one of our premium trailers is handcrafted in our Anaheim, California facility.* We build in quality from the start to give our trailers long-lasting value – thousands of older Kendons are rolling down the road in great condition today, all over the world. Our unparalleled resale value is a testament to that quality and customer demand.

Our goal at Kendon is to provide customers with unique, convenient powersports products coupled with unmatched customer service. Each one of our products, from our large utility trailers to our small and portable motorcycle lifts, is designed with convenience in mind. Our trailers and lifts offer one-person operation with fold-up, stand-up capabilities and space-saving functionality. Kendon trailers take up only 27 inches of storage space – that's about the size of a typical bedroom dresser. Our motorcycle lifts take up only 17 inches, roughly the size of a small office file cabinet.

When it comes to towing, we've got you covered. Kendon trailers are so lightweight and compact that you can tow one with almost any vehicle on the road today. An average compact car is all you need to transport a lightweight Kendon folding trailer. We've even seen motorcycles towing motorcycles on a Kendon motorcycle trailer, like some sort of space-time vortex.

If you're looking for exceptional powersports products from an exceptional powersports company, you're in the right place. As always, if you have any questions or concerns, please call us at 714.630.7144. We're here to help.